Bienvenue
Château Du Parc is an estate located in the Saint-Émilion appellation in Bordeaux, France, one of the oldest and most prestigious wine producing regions in all of Bordeaux. This world-renowned area is known for producing some of the region's finest wines due to its diverse terroir. At Château Du Parc, we strive for excellence by hand picking only the finest grapes that produce the highest quality wine to ensure our wine reflects the true essence of the appellation.
Château Du Parc is a blend of 80% Merlot and 20% Cabernet Franc matured in 50% new oak (medium toast). It has a rounded and opulent bouquet with a boysenberry jam and raspberry nose. This wine is quite modern in style. The palate is medium-bodied with supple tannins and good acidity.
The wine has a rich red color with sheen and great intensity. Very ripe, red fruit notes on the nose contrast with spicy notes with beautiful complexity. On the palate, it has a great onset; frank, direct, and sustained by beautiful red fruits throughout the tasting which linger in the mouth. Spicy and light wooden notes are present throughout.
Our suggestion is to serve Château Du Parc at 18°C (64°F) and to let the wine breathe for at least 60 minutes before enjoying. Our wine is best enjoyed after it has been decanted with sharp cheeses, red meat, succulent duck, or a fine cigar.
Click to access Ecocert Certificate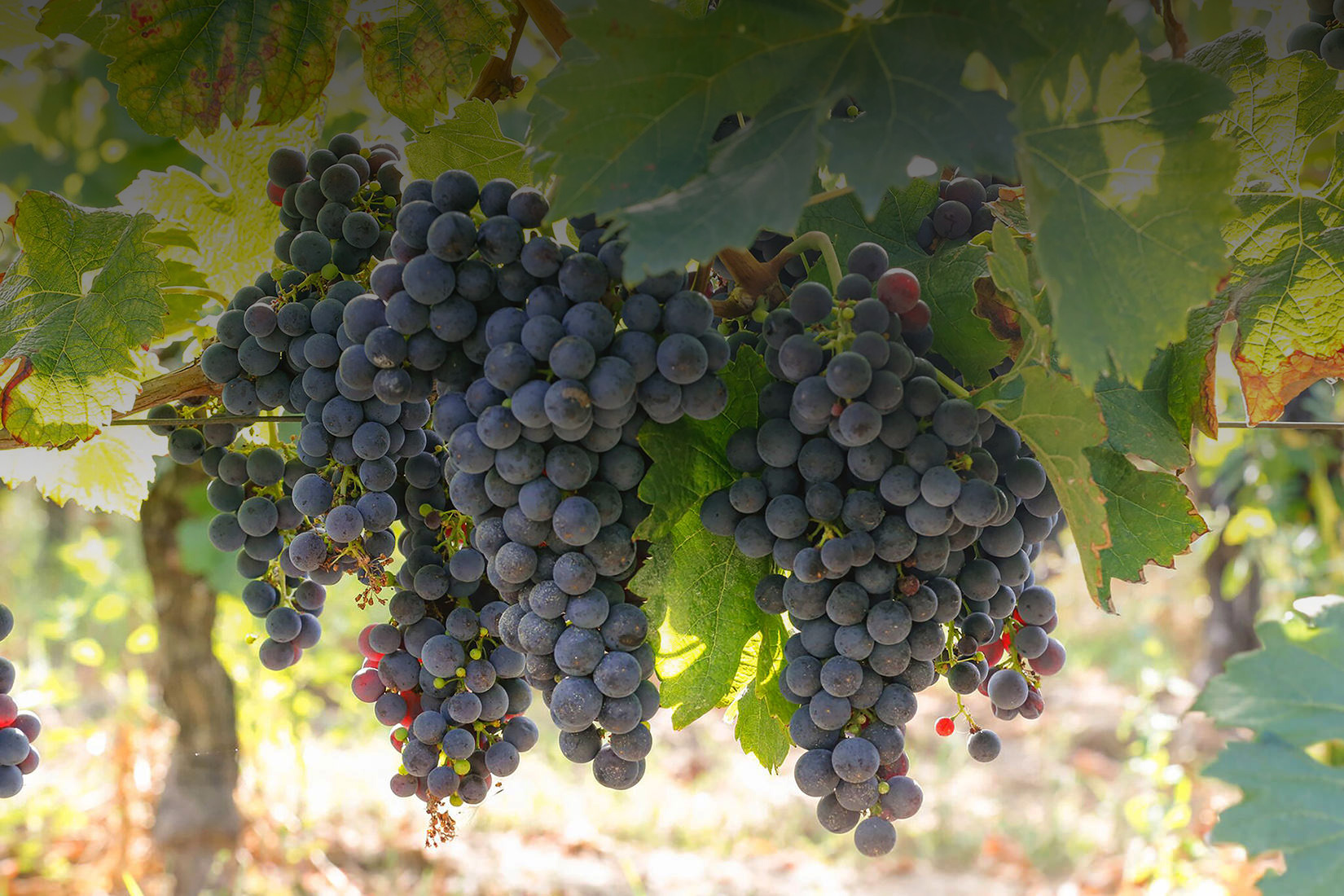 Château Du Parc is located in the Saint-Émilion appellation in Bordeaux near the Dordogne River just an hour's drive east of the city of Bordeaux. These picturesque hills of the world-renowned Saint-Émilion appellation produce some of the best wines in the region. Château Du Parc has two terroirs on its 5.5 hectares (13.6 acres). To the south, the vineyards are mostly gravel and sand-based while the north consists of clay and limestone soils. The vineyard's terroir creates a natural drainage system; this coupled with the perfect exposure to the sun produces perfect ripening conditions for our grape varieties. Our plantings are made up of 80% Merlot and 20% Cabernet Franc. Our vines average about 27 years in age before we replant new ones. This ensures we are producing the best wines from our vines.
The house on the vineyard was built in the Arcachonnaise style (a type of Victorian architecture). Château Du Parc is a beautiful fully functioning home consisting of 4 bedrooms, a kitchen, and a pool overlooking the vineyards and spectacular views of the Saint-Émilion appellation. The rolling hills of the countryside and climate make for a relaxing getaway for all. Besides tranquility, guests can enjoy the finest selection of wines from this region, including Château Du Parc. The Saint-Émilion appellation is one of the oldest wine producing regions in all of Bordeaux and is known for its beautiful, picturesque wine villages, a must see when visiting the Bordeaux region.
Saint-Émilion appellation is situated on the right bank of the Dordogne river and is a UNESCO World Heritage Site. This area has a rich wine history dating as far back as the ancient Romans. Historians believe that this area is the oldest active wine-producing appellation in the Bordeaux region and was the first region in Bordeaux to export their wine.
One of the most noteworthy features of the region is that there is a wide range of terroirs throughout the appellation. Limestone, gravel, sand, clay, and iron deposits are abundant throughout. Even from vineyard to vineyard, the terroir can be completely different making the wines taste and texture vary greatly. Merlot and Cabernet Franc are the two most important grapes used to produce wine in Saint-Émilion. This area is now one of the largest producing regions in Bordeaux with 5,565 hectares (13,750 acres) dedicated to vines and with 800 producers. These vineyards are divided into two classifications of non-classified or Grand Cru terroir. Due to the amount of land allocated to vineyards, Saint-Émilion produces almost 4% of the red wine made in Bordeaux each year. Although the region produces a high volume of wine, this area produces some of the highest quality wine in the country.
At Château Du Parc, we hand pick our grapes and only the grapes that produce the highest quality wine are selected in order to ensure our wine reflects the true essence of the Appellation Saint-Émilion Grand Cru Contrôlée.
After fermentation, which lasts between 7 and 10 days, we age our wines in smaller oak vats to allow them to slowly mature with a slight oak influence. Château Du Parc ages in these oak vats between 14 and 18 months. Then the liquid is aged for a minimum of one year in our bottles. We blend our wine from both newer oak and older oak influences to produce a well-balanced full-flavored Bordeaux wine that can be enjoyed within three years of vintage or aged for 12 to 15 years.
Dr. Alain Raynaud
Dr. Raynaud is a world-renowned winemaker/consultant and comes from a long lineage of wine producers in Bordeaux dating back to the 15th century. Dr. Raynaud has been the President of Union des Grand Crus de Bordeaux & Cercle Rivé Droite de Grand Vins de Bordeaux, an organization dedicated to further the quality of wines from the Right Bank in Bordeaux, France. Dr. Raynaud's reputation is without parallel in this region.
Damien Landouar
A native of the historic town of Saintes, just north of Bordeaux, Damien Landouar is the winemaker and estate manager for Château Du Parc. For more than two decades, Damien has dedicated his career to winemaking in the Bordeaux region. Damien has a degree in agronomy and completed post-graduate studies at Vayres Rural Institute to expand his knowledge of winegrowing, oenology, and the wine trade. In addition to his work with the Château Du Parc estate, Damien also manages three other estates for owner Tom Sullivan including Château Auguste in Entre-deux-Mers; Château Moya, a Câstillon-Cotes-de-Bordeaux property, and Château Gaby in the Canon-Fronsac appellation.